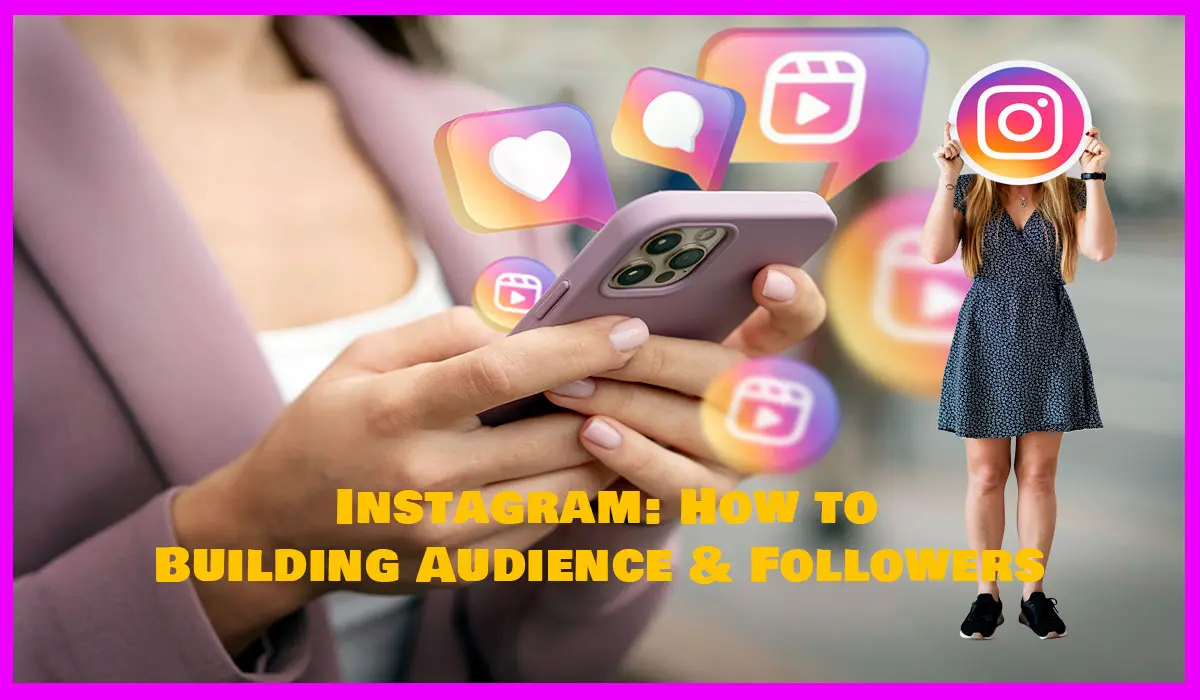 Introduction
With over 1 billion monthly active users, Instagram has become one of the most popular social media platforms for businesses and individuals alike.
But with so many users, it can be difficult to stand out and build a loyal audience. In this article, we will discuss 15 steps to help you build an audience and gain followers on Instagram.
1. Define your target audience
Before you start posting on Instagram, it's important to know who your target audience is. Who are you trying to reach? What do they like?
What are their interests? Once you have a clear understanding of your target audience, you can create content that resonates with them.
2. Optimize your Instagram profile
Your Instagram profile is your chance to make a great first impression. Make sure your profile picture is high quality and represents your brand.
Use a clear and concise bio to tell people what you do and why they should follow you. And don't forget to add a link to your website or other social media profiles.
3. Create high-quality content
To build an audience on Instagram, you need to create content that people want to see. Use high-quality images and videos, and make sure your captions are engaging and relevant to your target audience.
4. Use hashtags
Hashtags are a great way to reach a wider audience on Instagram. Use relevant hashtags that relate to your content and target audience. But be careful not to overdo it – too many hashtags can make your posts look spammy.
5. Post consistently
Consistency is key on Instagram. Post regularly to keep your audience engaged and interested in your content. But don't sacrifice quality for quantity – it's better to post less often and have high-quality content than to post frequently with low-quality content.
6. Engage with your audience
Engagement is a two-way street on Instagram. Respond to comments and messages from your followers, and actively seek out new accounts to follow and engage with.
7. Collaborate with other accounts
Collaborating with other Instagram accounts can help you reach a new audience and gain more followers. Look for accounts that are relevant to your brand and target audience, and reach out to them about potential collaborations.
8. Run Instagram contests
Contests are a fun and effective way to increase engagement and gain followers on Instagram. Offer a prize that's relevant to your target audience, and encourage people to tag their friends and share your post to enter.
9. Use Instagram stories
Instagram stories are a great way to showcase your brand's personality and give your followers a behind-the-scenes look at your business. Use stories to share exclusive content, sneak peeks, and promotions.
10. Utilize Instagram Reels
Instagram Reels is a new feature that allows you to create short, engaging videos. Use Reels to showcase your brand's personality and create content that resonates with your target audience.
11. Analyze your Instagram insights
Use Instagram insights to track your performance and see what's working and what's not. Pay attention to which posts are getting the most engagement, and adjust your strategy accordingly.
12. Use Instagram ads
Instagram ads can be a great way to reach a wider audience and gain more followers. Use targeted ads to reach your ideal audience, and create engaging content that encourages people to follow your account.
13. Leverage user-generated content
User-generated content is content created by your followers. This can include photos, videos, and reviews. Share user-generated content on your Instagram account to show your followers that you appreciate their support.
14. Network with other Instagram users
Networking with other Instagram users can help you gain exposure and build relationships with other brands and influencers. Attend industry events and reach out to other Instagram users to collaborate and cross-promote each other's content.
15. Be authentic
Finally, it's important to be authentic on Instagram. Don't try to be someone you're not or post content that doesn't align with your brand's values. Your followers will appreciate your honesty and authenticity and will be more likely to stick around.
Conclusion
Building an audience and gaining followers on Instagram takes time and effort, but by following these 15 steps, you can create a successful Instagram account that engages and resonates with your target audience.
Remember to define your target audience, create high-quality content, use hashtags, engage with your audience, and be authentic.
You may also be interested in Best Laptops 2023: Top Picks for All Your Needs
FAQs
How often should I post on Instagram to gain followers?
It's recommended to post at least once a day, but the quality is more important than quantity.
How do I know which hashtags to use on Instagram?
Research relevant hashtags and see which ones are being used by your target audience.
How can I encourage more engagement on my Instagram posts?
Ask questions in your captions, respond to comments, and run Instagram contests.
Should I use Instagram ads to gain followers?
Instagram ads can be effective, but they should be used in conjunction with other strategies like creating high-quality content and engaging with your audience.
Can collaborations with other Instagram users help me gain followers?
Yes, collaborations with other relevant Instagram users can help you reach a wider audience and gain more followers.