After I got the iPad box, I found out that it's still pretty much the same; it has a brand new picture. The only difference that changes are actually the internals that is now shipped with the M2 chip, but you'll notice that the second-generation iPad Pro is, in reality,
unboxing iPad Pro M2
Is very similar to the first generation iPad Pro while the entry-level iPad that's completely redesigned so the box will come out of the boom boom you can see the iPad Pro on top and very similar to the previous generation it comes in two different sizes so the model I have Here it's 12.9 inches, and of course, you can also get it in 11.
So the big tablet is the largest iPad you can get, and it's still available. Two color options, unfortunately, uh.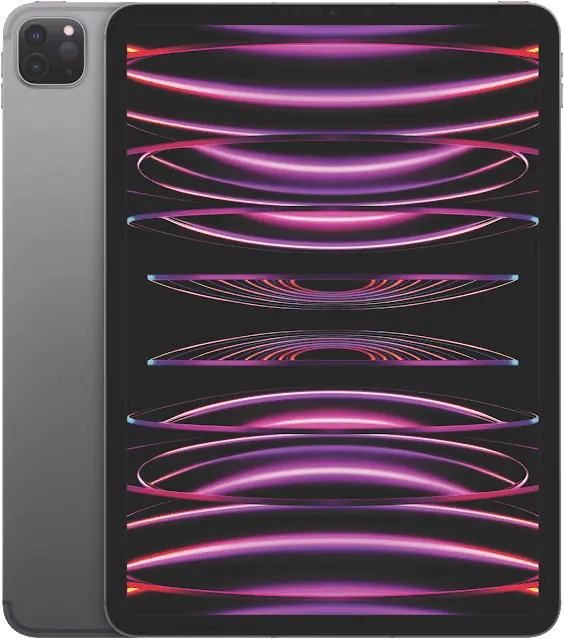 I think Apple is keeping it a little safe, and a little customized for its Pro model so this only comes in space gray which is what you see here, or classic silver, and the entry-level iPads come in four funky new colors like yellow, blue, and pink of course plus Silver and inside the box.
we have the exact same stuff actually, so the same little California-designed thing in Apple warranty manuals user information plus unprofessional Apple stickers so it's still the white stickers but nice,
At least we give you two stickers for iPhones, even though the box is smaller. We also provide the same charging block and USB PC cable inside the 10th generation iPad, which includes a 20W charger and a braided USB cable.
pricing strategy iPad pro m2
I'm a fan of braided cables but keep in mind that because they're more prone to getting hot so depending on where you put your braided cables those cables will pick up more dirt over time I don't think that's also that big of a deal other.
then that is unboxing the iPad Pro very quickly because I'm getting this out of the way because the iPad is already set up it's very simple I set it up as a new device and there are some differences between the largest 12.9 inches and the smallest 11 inches.
of course, the first thing is the price the smallest 11-inch starts at 7.99 and the largest is 12.9 inch It starts at 10.99 and that's, of course, the 128GB of storage in Canadian dollars you're looking for at 10.99 for the smaller one and about 1500 for the larger 12.9 inches unfortunately
I don't know my Spanish or Euro pricing so someone let me know down below when you think about that for an iPad you still need to get extra accessories so the iPad Pro Still Rock the second-gen Apple pencil still snaps to the side of the iPad.
That's how it charges. You can actually see a little animation. There, that's the first time I'm actually pairing it you'll also probably want to get some sort of case or keyboard combo and those typically cost around 200 or more especially if you're getting something from Apple so the price of iPad Pros quickly.
starts to get a bit out of hand and it's easy to spend close to two thousand dollars on an entire iPad Pro setup.
M2 iPad Pro For artists and graphic design
And I know that a lot of artists and graphic designers swear by using the Apple Pencil, which I think is great, but for a lot of other people, I still argue that the versatility of MacOS is a lot better.
And even though this has the M2 Chip even the previous gen iPad Pro which I still have I still use that at home I still don't use it to its full potential even with its M1 chip inside I still use it a lot for sidecar I still use it for media consumption playing the occasional game
I don't really utilize my Apple pencil as much as I wish that I could and that's one of the big updates actually coming to the new iPad Pro it actually has this feature with the Apple pencil where if you bring it 12 millimeters.
close to the screen you actually get a bit of animation of say the app is launching or if you're selecting a different color or paint option in your favorite painting app of choice.
You'll start to see a few animations happen that actually change the use case from the Apple pencil. It doesn't change anything you know with the writing. The response time is the same, but it gives you a bit more immersion so,
I think maybe graphic designers and artists will like that a lot but for most people, the new iPad Pro isn't really worth the upgrade obviously I've just taken this out of the box but from my initial you know kind of thoughts if you already own the first gen iPad Pro.
I don't think you need to of course make the jump to the second-gen before I do forget another big difference from the larger 12.9-inch to the 11-inch I've noticed that a lot.
here in the south of Spain, especially because it's so bright, the larger model does have a better display. It actually gets up to 1600 bits of peak knit brightness a thousand units normally whereas the smaller display is only at 600 units
so definitely great to use when you're in direct sunlight when you flip around the iPad Pro you can see that it still has the same camera sensors so we have a 12-megapixel main that's standard wide 10-megapixel.
UltraWide and the lidar scanner so if you do a lot of augmented reality work I think that does work very well we do have the front-facing camera which is 12 megapixels wide and that does have
Center age so great to use for things like of course FaceTime the only weird thing is when you do have it docked sideways the camera on the side of the iPad Pro is on I guess the portrait side or the top side whereas on the other iPads the entry-level iPad it's actually on the landscape mode which
I think is the most used form for an iPad but correct me if I'm wrong who is a landscape user versus a portrait user let me know Down Below in the comments.
Also, read a comparison between the iPhone Pro and the iPhone Pro Max
Follow Us